What

NOT

to do when buying a Home
It is very easy to fall into the trap of "Buy, Buy, Buy" when you're in the process of buying a new home.
Chances are you're getting rid of a lot of your older items and you want to go ahead and replace them or upgrade to brand new ones.
You know the deal, new home = new kitchen gadgets, dinner & serving ware, furniture, decor, appliances, and the list can go on and on.
A lot of people get new credit cards to pay for all their super cool and trendy new stuff for their new house.
This is a BIG FAT NO!
Seriously, don't do it!
That's just the tip of the iceberg. Check out our infographic to see other major things to avoid while in the middle of a real estate transaction.
Trust us-
Save everyone involved a near heart attack, and heed our warning!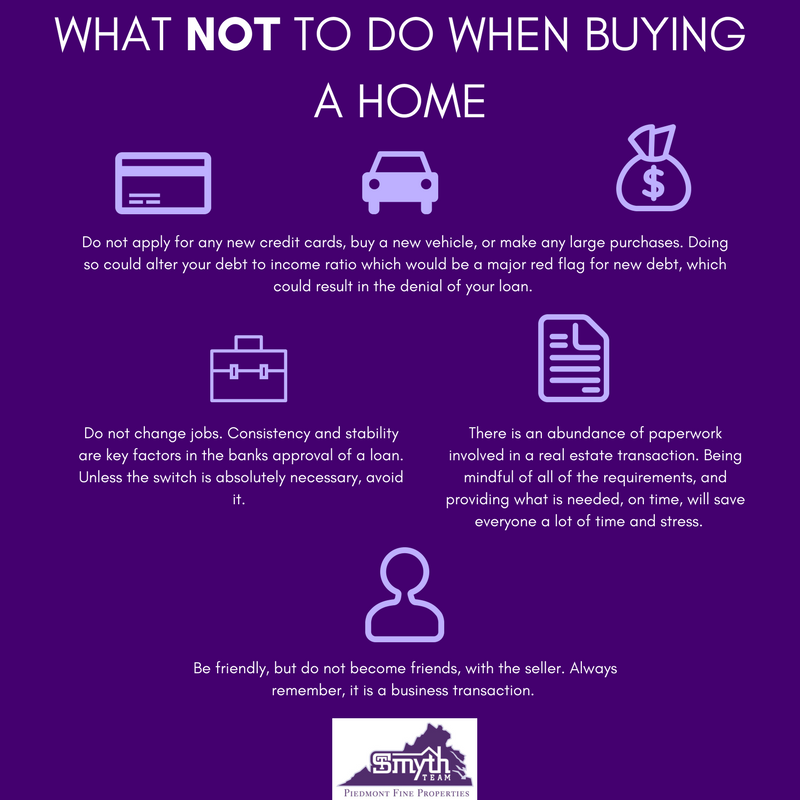 -
Randy, Tish & Brittany
The Smyth Team