Do you feel like you are lacking that creative edge on how to spice up that pumpkin....no pun intended. This little website will help give you ideas on how to create a nice design to help compliment any decor you may have within your home.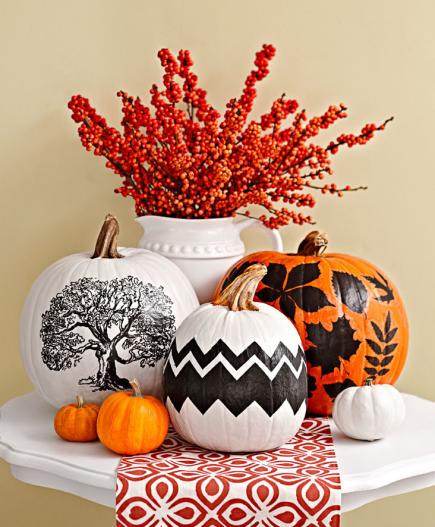 This is just one of the many through midwestliving.com. Follow the link below and this will give you at least 45 different ideas, or just give you a good read.
http://www.midwestliving.com/homes/seasonal-decora...